It's that wonderful time of year again and we're bouncing with joy! There are so many opportunities and reasons to celebrate between Halloween and the New Year and of course, celebrations go hand in hand with cocktails! Are visions of eggnog and mulled wine dancing in your head? Instead of revisiting the same holiday drinks served at every party every year, how about adding something fresh and a little unexpected to the holiday bar cart this year? We suggest tequila!
Nope, tequila isn't just for country songs, Cinco de Mayo and college parties; in fact, our favorite liquid has been making the rounds at all kinds of gatherings lately, big and small, formal and casual. There's no need to start brainstorming ways to winterize your favorite summer margarita recipe because we already have an excellent recipe for you to try: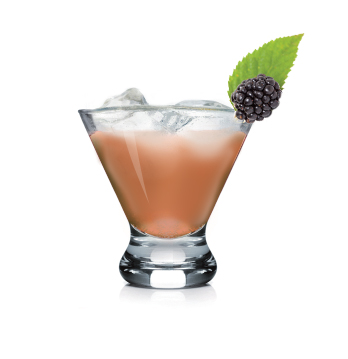 IZKALI Harvest Blush
2 oz.  IZKALI Reposado Tequila
.75 oz. Chambord Liqueur
1.5 oz. Fresh Lime juice
1.5 oz. Agave Nectar
1 oz. Club Soda
Mix lime juice and agave nectar in a cocktail shaker.  Add IZKALI Reposado and Chambord. Add ice and shake to blend. Pour in glass over ice.  Add club soda.
And if serving to a larger group or at a party:
8 oz.  IZKALI Reposado Tequila
3 oz. Chambord Liqueur
16 oz. Bacardi Frozen Margarita mix
20 oz. Ginger Ale
Allow the frozen mix to thaw slightly in a large pitcher.
Add IZKALI Reposado and Chambord Liqueur.
Stir until all is dissolved. 
Slowly add ginger ale and mix slightly. Serves 6
So Cheers! and ¡Salud! to tequila becoming your new favorite go-to holiday spirit!