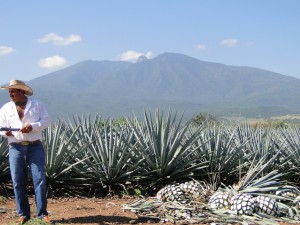 Who here loves tequila? Perhaps, it is the taste you love. Maybe it is the way it can be paired with many different types of food. Whatever it is, there are many different things that must go on behind the scenes that makes tequila what it is!
By Mexican law, in order for tequila to be called tequila, it must be made from one type of Agave, the Agave Tequilana Weber Blue variety. Unlike what most people think, the agave plant is a member of the lily family, not the cactus family. In addition to this, tequila must be produced in certain geographic areas in Mexico. These designated areas include certain regions of the states of Michoacán, Guanajuato, Nayarit, Tamaulipas, and the state of Jalisco, where IZKALI Tequila is produced!
There are two categories of tequila. The first is 100% Agave Tequila, which is produced only from fermented and distilled juices of the "Blue" Agave Tequilana Weber. 100% Agave Tequila must also be cultivated, harvested, processed, and bottled in one of the designated Appellation of Origin Tequila regions. IZKALI Tequila is 100% Agave Tequila!
The other category of tequila is Mixto, which is required to be made of only 51% sugars from the "Blue" Agave Tequilana Weber. The other 49% can be made from any other fermentable sugars. It can also be bottled outside of Mexico. The additional products allowed in Mixto Tequilas are caramel color, oak extract flavoring, glycerin and sugar based syrups.
So, for all you tequila lovers out there, now you can see what makes tequila, 100% tequila! It is not one specific thing, but a blend of the perfect growing conditions, ingredients and formula that makes one fall in love with it over and over again!