The Super Bowl is almost here, which means one thing: It IZ party time! And, while we can't wait for the New York Giants to take on the New England Patriots, if you've ever attended a Super Bowl party, you know that the game is only half the fun! Super Bowl Sunday is all about getting together with close friends and family to enjoy the great American sport while enjoying delicious food and drinks. And so, to help you embrace Super Bowl Sunday with the IZKALI spirit, we put together some of our favorite Tex-Mex tailgate recipes!
For starters, it's not a tailgate unless you have cocktails! Score a touchdown with your guests this Super Bowl by serving one of our favorites: the IZKALI Orange Fusion! Pre-batch this delicious drink beforehand and enjoy smooth, tasty cocktails throughout the entire football game!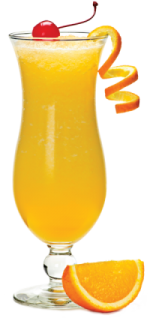 IZKALI Orange Fusion

(Makes a 40 oz. pitcher)
 8 oz IZKALI Reposado
10 oz Frozen Bacardi Margarita Mix
6 oz Frozen Minute Maid Orange Juice
16 oz Canada Dry Ginger Ale
Directions: Allow the frozen ingredients to thaw slightly. Add the IZKALI Reposado and mix until all is dissolved. Slowly add the ginger ale and mix slightly. Serve and enjoy!
 Now that the drinks are taken care of, food is next on the list! This year, wow your guests with a fully-loaded taco bar, featuring your favorite tortillas, meats and condiments. And, if you you really want to "win" them over, include a specialty salsa like this Corn Salsa or unique dips like the  Spicy Black Bean 7 Layer Dip, Baked Tex-Mex Pimento Cheese or last but not least, our favorite, Queso Fundido Dip (made with tequila!)
We hope after reading this, you IZ ready for some Super Bowl fun! Happy planning!