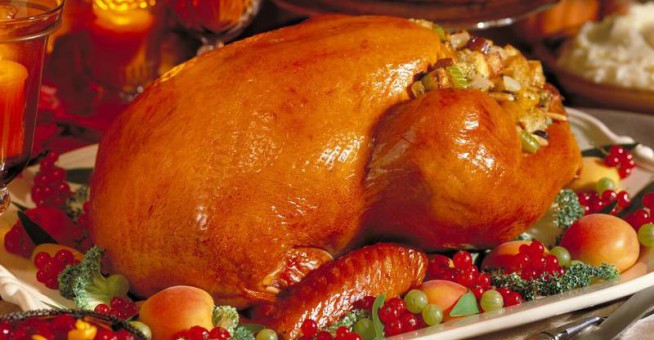 To brine or not to brine, is one of the enduring debates surrounding the Thanksgiving turkey. Those who have tried it, swear brining will make the next turkey you cook the best you've ever made! Brining adds moisture and flavor to poultry and helps to keep it from drying out.
The steps you need to follow are quite simple. First, add the salt and the agave nectar to a pot with about a quart of water. Bring it to a boil and stir until all the salt is dissolved into a solution. Then chill. The turkey should be cleaned out, completely thawed, and should not be a self-basting or Kosher turkey (these already have a salty stock added). Give the turkey a careful rinse and put it into a brining bag or a picnic cooler with the breast side down and add some ice.
Add the chilled brine base and additional cold water to cover. Keep the bird cold while it brines. The turkey should sit in the brine for about 1 hour per pound of turkey. Brining too long is much worse than not brining enough so watch the time.
Before cooking, rinse the turkey carefully, and if you have time, let it air dry in the refrigerator for several hours.
Tequila-Agave Brine
1 quart water
1 cup salt
½ cup agave nectar
¼ cup IZKALI Reposado Tequila
2 limes, quartered and squeezed into the brine
If you want a bit of spiciness in your turkey, use a spicy chipotle dry rub after the brining. Experiment and make it your own. Let us know how it turns out.